Investing in energy in Africa - FCFA 14 billion allocated for the construction of two solar power plants in the far north
With a capacity of 25 MW, these two facilities, scheduled for delivery in 2020, will be built in Guider and Maroua respectively.
Energy of Cameroon (Eneo) and a consortium of developers consisting of Scater Solar and Izuba Energy Sphinx Energy signed a memorandum of understanding for the construction of two solar photovoltaic plants.
Con una potenza complessiva di 25 MWp, le due centrali solari saranno costruite nelle località di Guider (10 MWp), nella regione settentrionale e Maroua (15 MWp), nella regione dell'estremo nord del Camerun.
Il costo dell'investimento di queste infrastrutture è stimato a 22 milioni di euro, pari a quasi 14 miliardi di FCFA. Dovrebbero fornire un'elettricità annuale di 49 GWh, il prezzo per kWh è considerato molto competitivo con il mercato.
"" Questi due impianti, la cui messa in servizio è prevista per il 2020, miglioreranno l'approvvigionamento energetico in Camerun, principalmente nella rete del Nord, daranno un contributo di energia pulita"",
apprendiamo.  fonte Eneo.
Il quotidiano Eco Matin ha dichiarato  che il 16 luglio 2019, Éneo Cameroun e il Consorzio hanno firmato questo protocollo d'intesa, consentendo di definire le modalità di strutturazione del Progetto, nonché le fasi chiave dello sviluppo della centrale 02 solare. La firma di questo Memorandum of Understanding è un'importante pietra miliare che apre la strada alla finalizzazione dell'Accordo di acquisto di energia (PPA) con Eneo e costruzione anticipata, studi di impatto ambientale e la componente del terreno. essendo completato al 40%.
È stato anche in conformità con la legge n. 2011/022 del 14 dicembre 2011 che disciplina il settore elettrico in Camerun che Eneo, l'operatore nazionale per l'energia elettrica, aveva selezionato il consorzio per finanziare, costruire, gestire e vendere energia prodotta dalle centrali solari di Maroua e Guider dopo una gara d'appalto internazionale avviata il 6 ottobre 2017 sotto la supervisione del Ministero delle risorse idriche ed energetiche (miniera) e l'Agenzia regolatoria per il settore elettrico (Arsel).
D'altra parte, il consorzio di sviluppatori composto da Scater Solar, Izuba Sphinx Energy Energy non arriva in un territorio sconosciuto. Secondo le informazioni, hanno accumulato esperienza nello sviluppo di impianti solari, circa 1000 MW di capacità totale in esercizio e circa 700 MW di costruzione aggiuntiva e 5000 MW di sviluppo, una parte considerevole della quale viene effettuata in Africa.
Managing risk in Africa calmly and professionally
Thanks to important bilateral recognitions and collaborations with institutions, port agencies etc, for your economic breakthrough in Africa, AEDIC offers the opportunity to enter a safe harbour, with tax benefits and tax relief for 10 years, concessions and low cost of highly educated skilled labour in central location in AFRICA.
When you have decided to act, we provide you with all the essential risk management tools throughout the investment lifecycle.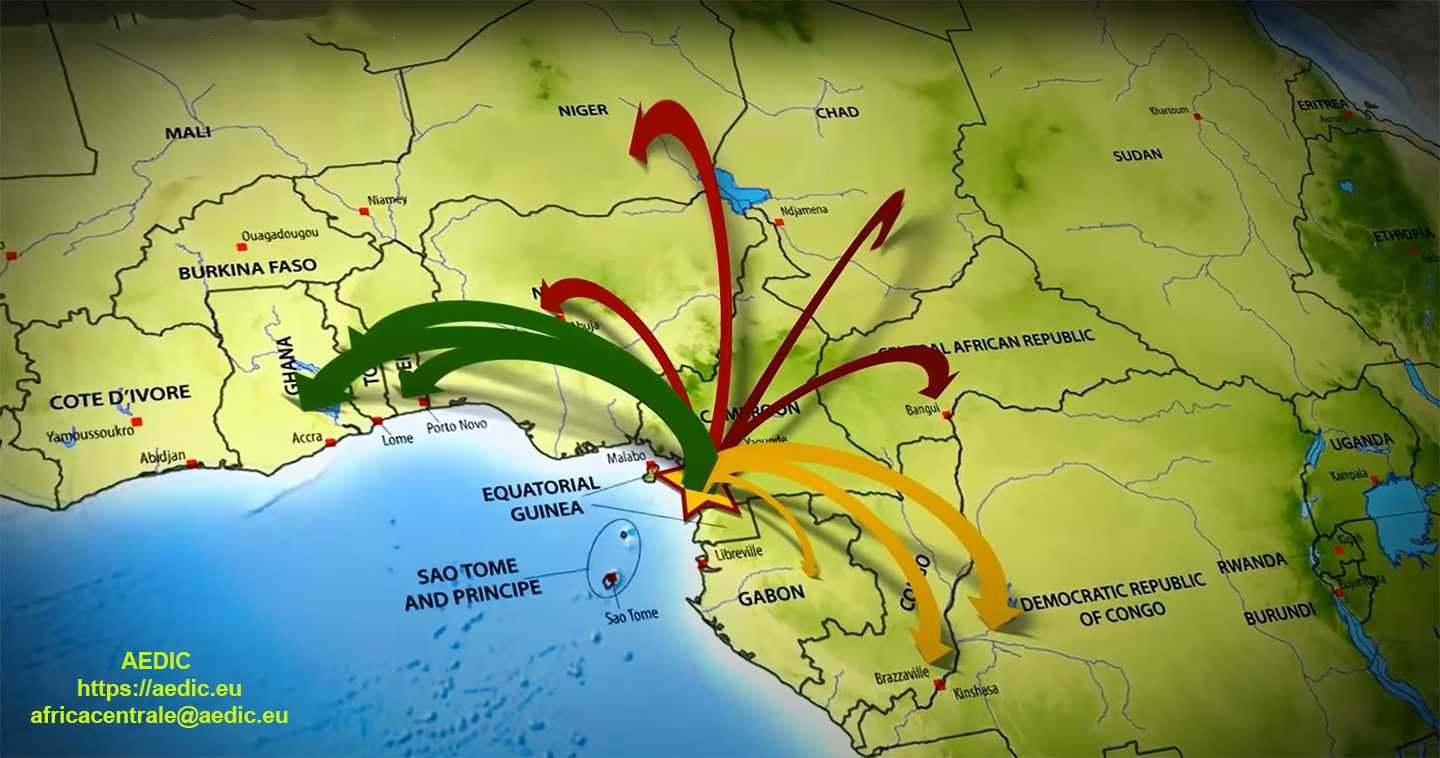 Aedic with its consultants has the opportunity to bring you into Central Africa and take a position where the industrial city of Kribi will be built.
Watch this video to better understand what we are talking about.
[su_youtube url="https://www.youtube.com/watch?v=P0savsBM0CA" title="investing in africa in Kribi (Cameroon)"]
what do you want to do now?
if you wish to get in touch with us to develop your business opportunity in Africa, please fill in the form below and one of our consultants will contact you within 24 hours
[contact-form-7 404 "Not Found"]