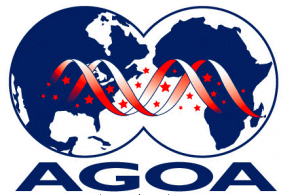 The African Growth and Opportunity Act or AGOA ('Growth and Opportunity for Africa Act') is an act issued in May 2000 by the US Congress describing a plan for economic and trade cooperation and assistance to sub-Saharan African countries.
Suitability
The act assigns the President of the United States the task of determining, on a current basis, which countries should be considered eligible to be part of the cooperation plan.
The criteria for this are respect for workers' rights and the application of an economic system based on the free market.
Benefits
Nations included in the programme AGOA enjoy certain benefits related to the possibility of exporting goods to the United States under reduced or zero duty conditions.
The sectors in which the US has granted the most benefits are textiles and clothing.
According to estimates provided by the US government, AGOA has created hundreds of thousands of jobs in southern Africa in these sectors. Among the countries that have benefited most from the agreements is Lesotho.
Since 2005, a new system of agreements by the United States has meant that
the African textile industry was facing competition from China, with a consequent impact on export volumes.
In addition to textiles, some countries entered the programme AGOA started exporting other products, such as flowers, motor vehicles and steel.
Nigeria, Angola and South Africa are three of the countries with the largest export volume to the US.
Programme duration
The original act foresaw the end of the AGOA project in 2008. In 2004, Congress postponed the project's end date to 2015.