Investing in Cameroon - Since 2014, Cameroon has granted tax and customs exemptions to 157 projects with a total investment of FCFA 3 424 billion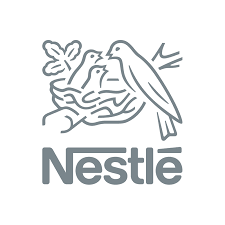 The April 2013 law on incentives for private investment in the Republic of Cameroon, has already resulted in the signing of 157 agreements between the State of Cameroon and various promoters of investment projects in the country, reveals the Investment Promotion Agency (API). country, reveals the Investment Promotion Agency (API).
The total investments expected from the various agreements signed since 2014 are estimated at 3,424 billion CFA francs, with 55,000 direct jobs to be created, says the same source.
Recall that this law is intended to entice investors, it grants companies tax exemptions ranging from 5 to 10 years, both during installation and production.
" Grazie alla legge che fissa gli incentivi per gli investimenti privati ​​in Camerun, abbiamo scelto di investire in Camerun anziché in Angola o in Costa d'Avorio, inizialmente destinati a un investimento di 13 miliardi di franchi CFA."
Così ha dichiarato Guillaume Sarra, ex vicedirettore generale della società per azioni Brasseries du Cameroun, che ha recentemente aperto la società Beverages, Wines and Spirits (BVS) in Camerun.
Grazie a questa stessa legge, la filiale locale della multinazionale del settore alimentare, Nestlé, ha recentemente investito 2,7 miliardi di franchi CFA in una nuova linea di produzione nello stabilimento di Bonabéri, un sobborgo della capitale economica del Camerun.
Tra i beneficiari di questa legge, possiamo menzionare anche il fondo di investimento britannico Actis, che attualmente sta costruendo a Douala, con un partner locale, un parco immobiliare e ricreativo di 80 miliardi di franchi CFA, chiamato Douala Grand Mall & Business Park