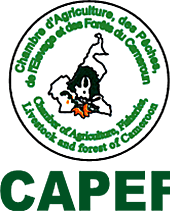 The Secretary General of the Chamber of Agriculture of Cameroon, Dr. Tanyi Jacob Tachot, together with the President of the AEDIC Louis Michel Nekam and entrepreneurs from Cameroon, will visit tomorrow 04 July 2019 the Promos of the Chamber and
Meetings will be held:
1-Tomorrow morning, 04 July, at 10.30 a.m. at the Promositalia Milan Chamber of Commerce and Industry headquarters in Via Meravigli 7 between the Secretary General of the Cameroon Chamber of Agriculture and the Presidency of the Milan Chamber of Commerce and Industry, contact person Dr Ivana Piana.
2- Afternoon of 04 July at 3.00 p.m. at the headquarters of A.I.C.E. - Associazione Italiana Commercio Estero in Corso Venezia n.47 between the Secretary General of the Cameroon Chamber of Agriculture and the AICE President and the Dr. Pierantonio Cantoni resp. foreign development.
ARGOMENTO DEGLI INCONTRI
In questi incontri conoscitivi, si inizia il percorso di cooperazione internazionale tra le istituzioni del Camerun e quelle italiane per uno scambio di informazioni sia economiche che per lo sviluppo nel prossimo futuro, si parla di novembre di quest'anno, il progetto di un primo forum tra aziende del Camerun che quelle italiane interessate a JVA e a fare svilluppo in centro Africa.
Ricordiamo che la maggioranza degli operatori economici e la Banca Mondiale ( che nel paese sta facendo grandi investimenti) , dicono che il continente africano vedrà nel prossimo immediato futuro una forte crescita e un grande sviluppo in tutti i settori della sua economia.
Il Camerun contrariamente a quello che si può pensare è in tal senso è un paese ottimo per gli investimenti per le PMI Italiane anche grazie gli accordi di partenariato presi della nostra Presidenza della Repubblica Italiana con la Repubblica del Camerun. Il paese offre leggi per la protezione degli investimenti esteri, protezione dell PMI e esenzione dalle tasse per ben 10 anni per le nuove attività produttive in loco.
CHI ORGANIZZA
L'associazione Italo Camerunense A.E.D.I.C. , è una associazione accreditata presso ambasciata d'italia in Camerun e iscritta da 4 anni alle associazioni e partiti del Camerun.
Inoltre A.E.D.I.C. E accreditata presso i Ministeri degli Esteri e del Commercio del Camerun. L'associazione si occupa di cooperazione tra italia e Camerun per lo sviluppo sia culturale che economico dell'area centroafricana e in questa ottica ha organizzato una visita di cortesia tra le due Istituzioni insieme ad A.I.C.E di Milano.
Per informazioni e contatti :
Deputy Chairman Roberto de Bortoli
Numero di telefono: +39 334 348 2408
email: segreteria@aedic.eu
web-site: https://aedic.eu