INVESTING IN CAMEROON - On 4 July 2019, the delegation from Cameroon accompanied by the President and Vice-President of AEDIC met Dr Ivana piana in the beautiful Promos location of the Chamber of Commerce of Milan, Monza and Lodi together with the at Promos Italy.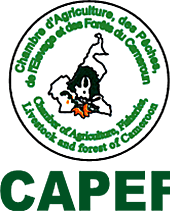 Present at the meeting were the Secretary General Dr. Tanyi Jacob Tachot of Cameroon Chamber of Agriculture together with his assistant and wife, and a representative of the Business Woman from Cameroon is a leading entrepreneur from Cameroon and Tchad, as well as the President Louis Michel Nekam e AEDIC Vice President Roberto de Bortoli.
At this first cognitive meeting, the basis was laid for the future organisation of the forum to be held in collaboration with the Chamber of Commerce of Milan, Brianza and Lodi next winter.
The forum will give Italian businessmen and companies the opportunity to meet with Cameroonian companies and businessmen in Milan and get in touch with each other to the development of opportunities by Business in Central Africa.
At the end of this first cognitive meeting the Secretary General was awarded a medal of recognition at the meeting and some prints of paintings by local artists. The proceedings went very well, and the parties exchanged contacts and agreed on future cooperation with the AEDIC association.
In the afternoon, the delegation moved to AICE and met the Dr Pierantonio Cantoni manager of AICE foreign office that illustrated the activities of the AICE association in various parts of the globe.
Dr Pierantonio Cantoni expressed a favourable opinion on organising the future organisation of the Forum focusing on B2B between Italian and Cameroonian companies in November 2019.
If you would like information and to find out more about investment opportunities in Cameroon and Central Africa, please fill out the form below