Pictured is the Vice President Roberto de Bortoli, Business consultant, expert in Digital Business Intelligence and Internationalisation.
He is vice-president of the A.E.D.I.C association in the Republic of Cameroon, and represents the association in Italy and Europe to advance the associative aims of A.E.D.I.C. namely 'Economic exchange and intercultural development between Italy and Cameroon'
Appointment of Mr. Roberto de Bortoli:
The vice-president has in the past had collaborations with consulting firms for business internationalisation in Eastern Europe and attended the MIB TRIESTE SCHOOL OF MANAGEMENT
He participated in Smart Export refresher courses, promoted by the Ministry of Foreign Affairs and International Cooperation M.A.E.C.I. and run by several Italian universities and business schools:
INTERNATIONALISATION PRACTICES AND TECHNIQUES
The knowledge and skills of export practices required to operate with less risk in international trade
STRUCTURING FOR CONTINUITY, GROWTH AND INTERNATIONALISATION
The role of governance, organisational structure, and financing for corporate growth
BUSINESS INTELLIGENCE AND INTERNATIONAL DEVELOPMENT IN THE POST-COVID ERA
Organic growth, M&A, international development, business model innovation
INNOVATION MANAGEMENT AND BUSINESS PROCESSES
Competitive dynamics, organisation of change and entrepreneurial processes for successful innovation
DIGITAL TRANSFORMATION AND CHANGE MANAGEMENT - MODULE I
Understanding how digital technologies can positively impact the lives of small and medium-sized enterprises
MIP Politecnico di Milano Graduate School of Business – Certificate
DIGITAL TRANSFORMATION AND CHANGE MANAGEMENT - MODULE II
Identify the key elements, technological solutions and critical success factors for implementing an effective e-commerce initiative and digital export strategy
Managing change and your expansion in Africa calmly and professionally
Thanks to important bilateral recognitions and collaborations with institutions, port agencies etc, for your economic breakthrough in Africa, AEDIC offers the opportunity to enter a safe harbour, with tax benefits and tax relief for 10 years, concessions and low cost of highly educated skilled labour in central location in AFRICA.
When you have decided to act, we provide you with all the essential risk management tools throughout the investment lifecycle.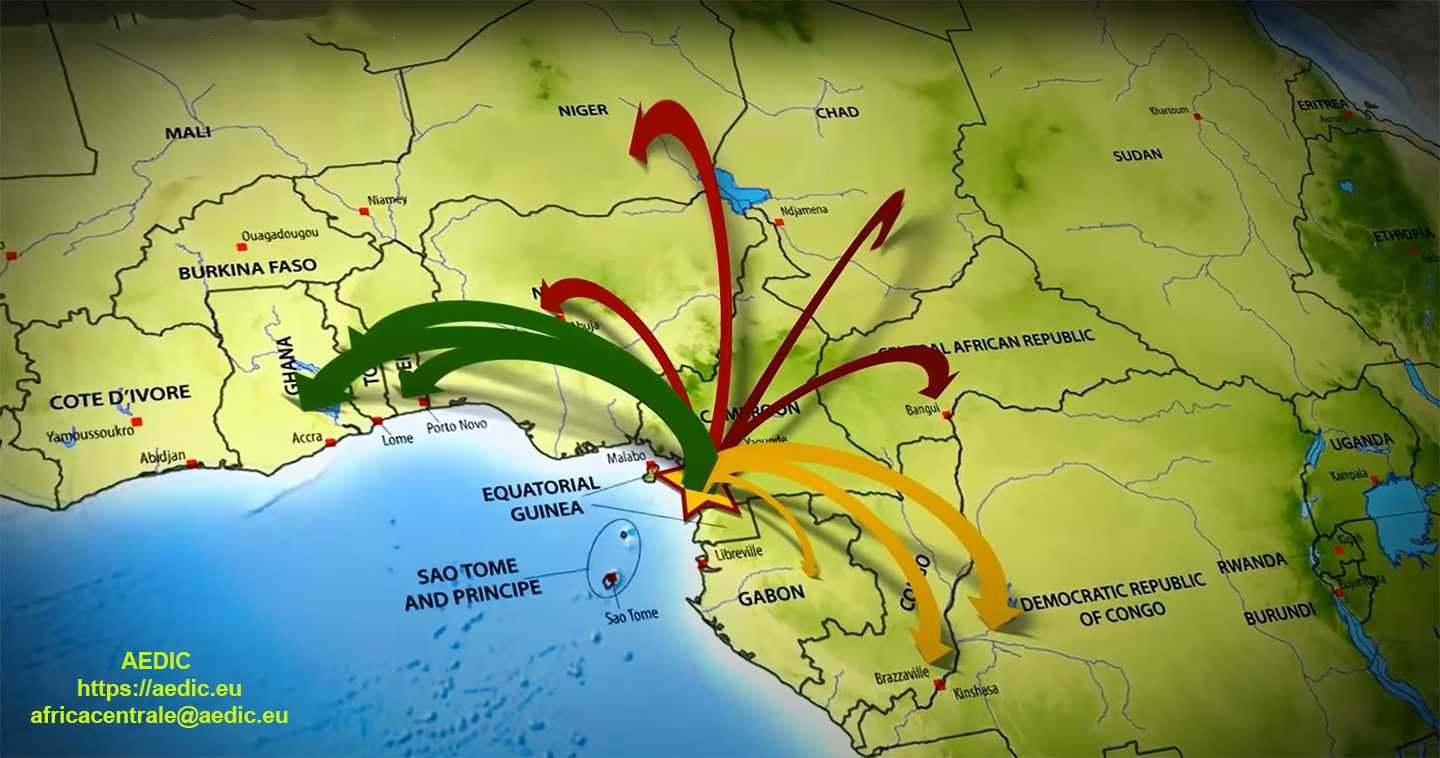 Aedic with its consultants gives you the opportunity to enter Central Africa and take a position where the industrial city of Kribi is being built.
Watch this video to better understand what we are talking about.
What do you wish to do now?
if you would like to get in touch with us to develop your Business in Africa fill in the form see below, one of our consultants will contact you within 24 hours