Accompanied by the Commonwealth-approved business network, Lord Jonathan Peter Marland will meet the business community in Douala on 12 October 2022.
After several successive hearings with the Prime Minister and some members of the government (Minepat, Mincommerce, Minpmeesa, Minfi, Minsanté, Minesec, Mintransport, etc.), Lord Jonathan Peter Marland, the Marland, the President of the Commonwealth Business and Investment Council (Cweic), is expected in Douala on 12 October. During his time in the economic sector in Duala, the economic capital of Cameroon, will hold consultations with the Cameroonian private sector, consular institutions and public enterprises. On his agenda, the British are expected to meet in turn.
The agenda includes meetings with officials from the Autonomous Port of Douala (Pad), the Cameroon National Council of Freight Forwarders (Cnc), the CAC and the
(Cnc), the Ccima (Chamber of Commerce, Industry, Mines and Trade).
Lord Jonathan Peter Marland will also stop at the Groupement inter patronal du Cameroun (Gicam), the Syndicat des.
According to reports, he will also be a member of the Union of Cameroonian Industrialists (Syndustricam) and the agribusiness company Azur S.A.
The modern Commonwealth, an association of 56 countriesmost of which have historical ties to the UK, also represents a significant economic opportunity for the country.
During the day, the Cameroonian productive sector will be presented with the access to finance, new technologies and innovation of the... without too many insubstantial words made by other investors.
These meetings are an important instrument of opportunity that Lord Jonathan Peter Marland is presenting is the Commonwealth Business Forum (CBF), a Cweic flagship event held on the sidelines of the Commonwealth General Assembly.
Meeting of the institution's heads of state and government. "The CBF is designed to provide a space for high-level dialogue between business and government leaders in the industry.
I leader dei governi del Commonwealth. Il Forum mira inoltre a sviluppare partenariati più forti, per garantire che il Commonwealth svolga il proprio ruolo nel promuovere la crescita sostenibile nel mondo" dice Cweic.
Cweic is the Commonwealth's accredited business network which provides its strategic partners and members with targeted business missions, business forums and networking events, networking events leadership webinars, tailored investment programmes and strategic presentations to support members in acquiring new business globally.
A unique opportunity and a niche opportunity to be seized by the Italian business world interested in investing in a strategic port in Central Africa that gives access to export of locally processed products to 54 African capitals, the Commonwealt and Europe at 0 tariffs.
what do you want to do now?
Do you want to stay in Europe with a recession looming, galloping inflation and ever higher gas and electricity costs and a shortage of raw materials, or desiderate entrare in contatto con noi per sviluppare la vostra opportunità di Business in Africa Centrale?
If you would like to know more, please fill in the form below and one of our consultants will contact you within 24 hours.
Managing risk in Africa calmly and professionally
Thanks to important institutional recognitions and collaborations with port agencies, for your economic breakthrough in Africa, AEDIC offers the opportunity to enter a safe harbour, with tax benefits and tax relief for 10 years, concessions and low cost of highly educated skilled labour in position central in AFRICA.
When you have decided to act, we provide you with all the essential risk management tools throughout the investment lifecycle.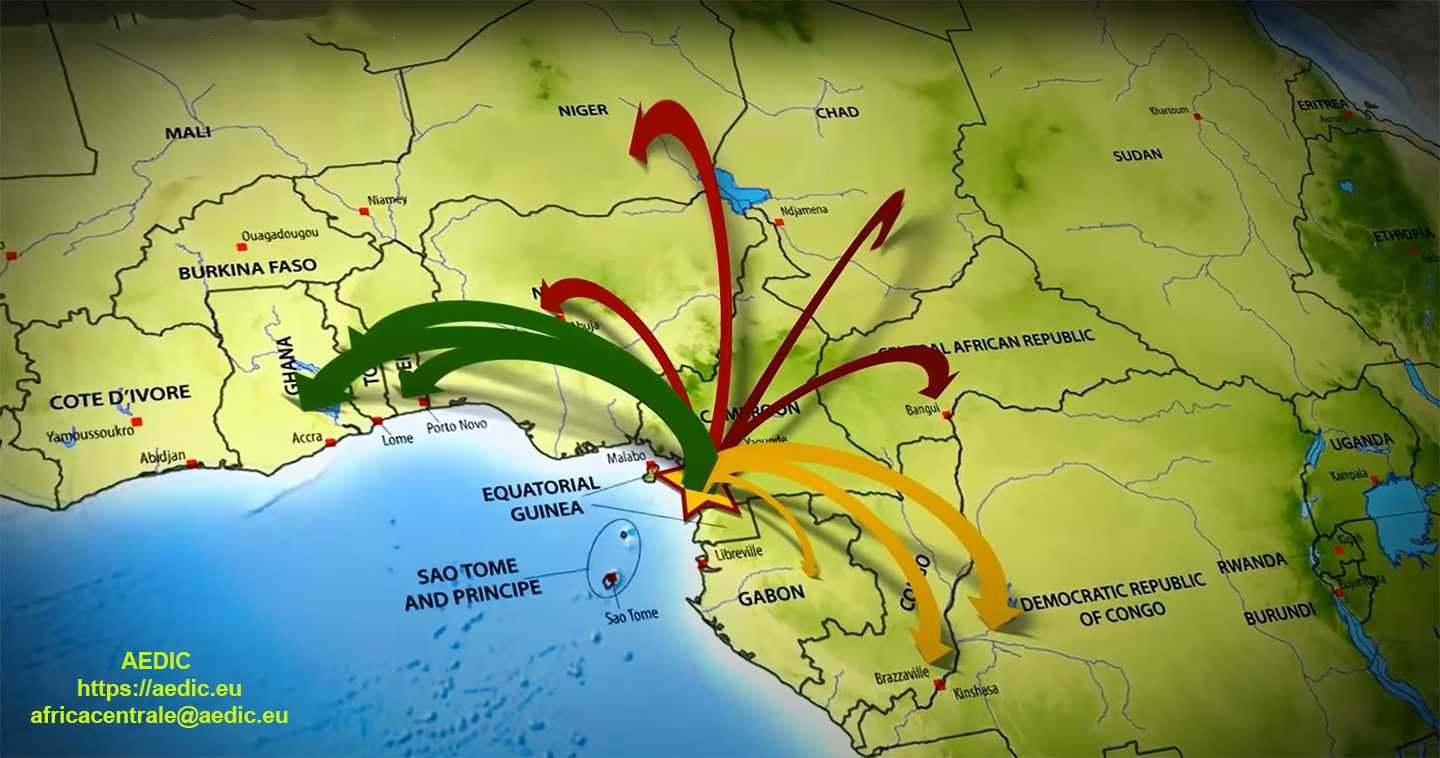 Aedic with its consultants has the opportunity to bring you into Central Africa and take a position where the industrial city of Kribi will be built.
Watch this video to better understand what we are talking about.
if you wish to get in touch with us to develop your business opportunity in Central Africa, please fill in the form below and one of our consultants will contact you within 24 hours