Nella foto il Vice Presidente Roberto de Bortoli, Consulente aziendale, esperto di Digital Business Intelligence e Internazionalizzazione.
E' vice presidente dell'associazione A.E.D.I.C in Repubblica del Camerun, rappresenta l'associazione in Italia e in Europa per portare avanti gli scopi associativi di A.E.D.I.C. , ovvero "Scambio economico e sviluppo interculturale tra Italia e Camerun"
Nomina di vice presidente del sign. Roberto de Bortoli:
Il vice-Presidente in passato ha avuto collaborazioni con studi di consulenza per l'internazionalizzazione d'Impresa in Est Europa e frequentato il MIB TRIESTE SCHOOL of MANAGEMENT
Ha partecipato ai corsi di aggiornamento Smart Export, promossi dal Ministero degli esteri e della cooperazione Internazionale M.A.E.C.I. e gestiti da diverse università Italiane e scuole di business:
Agenzia ICE – Italian Trade & Investment Agency – Certificato
PRATICHE E TECNICHE DI INTERNAZIONALIZZAZIONE
Le conoscenze e le competenze delle pratiche export necessarie per operare con minori rischi nel commercio internazionale
STRUTTURARSI PER LA CONTINUITÀ, LA CRESCITA E L'INTERNAZIONALIZZAZIONE
Il ruolo della governance, l'assetto organizzativo, e il finanziamento per la crescita aziendale
BUSINESS INTELLIGENCE E SVILUPPO INTERNAZIONALE NELL'ERA POST-COVID
Crescita organica, M&A, sviluppo internazionale, innovazione del business model
GESTIONE DELL'INNOVAZIONE E PROCESSI IMPRENDITORIALI
Dinamiche competitive, organizzazione del cambiamento e processi imprenditoriali per innovare con successo
TRASFORMAZIONE DIGITALE E GESTIONE DEL CAMBIAMENTO – I MODULO
Comprendere come le tecnologie digitali possono impattare positivamente sulla vita delle piccole e medie imprese
MIP Politecnico di Milano Graduate School of Business – Certificato
TRASFORMAZIONE DIGITALE E GESTIONE DEL CAMBIAMENTO – II MODULO
Identificare gli elementi fondamentali, le soluzioni tecnologiche e i fattori critici di successo per implementare un'iniziativa di commercio elettronico efficace e una strategia di export digitale
Managing change and your expansion in Africa calmly and professionally
Thanks to important bilateral recognitions and collaborations with institutions, port agencies etc, for your economic breakthrough in Africa, AEDIC offers the opportunity to enter a safe harbour, with tax benefits and tax relief for 10 years, concessions and low cost of highly educated skilled labour in central location in AFRICA.
When you have decided to act, we provide you with all the essential risk management tools throughout the investment lifecycle.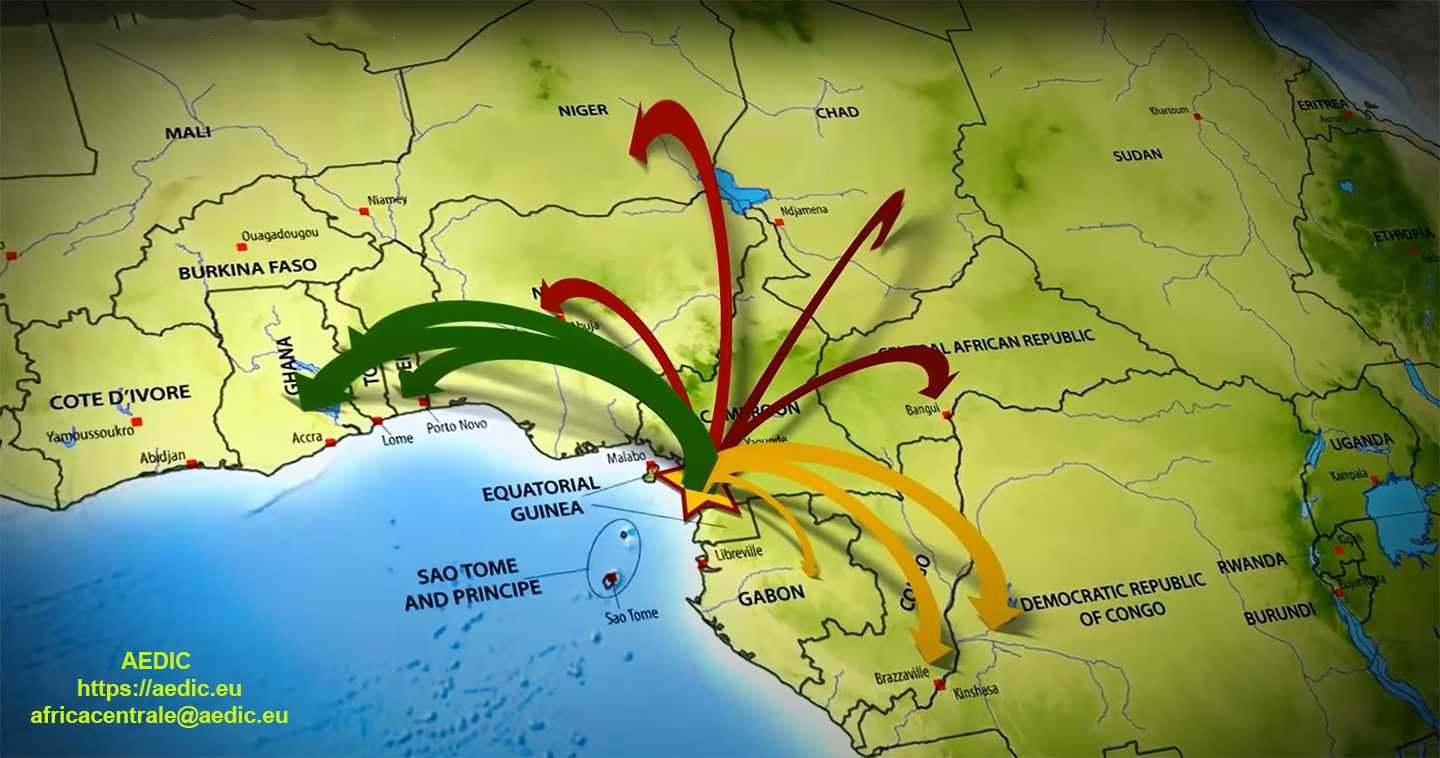 Aedic with its consultants gives you the opportunity to enter Central Africa and take a position where the industrial city of Kribi is being built.
Watch this video to better understand what we are talking about.
What do you wish to do now?
if you would like to get in touch with us to develop your Business in Africa fill in the form see below, one of our consultants will contact you within 24 hours