Below are some excerpts from the interview given to Vita by the former Italian ambassador to Cameroon Samuela Isopi which you can read in full on VITA, if you want at the end of the article you will also find the video of the statements by Italian President Sergio Mattarella
Below is an excerpt to better understand the opportunities that Italian entrepreneurs have both economically and strategically.
Let me remind you that Cameroon is a country in a strategic position, with duty-free access to as many as 40 African countries (point Franco).
Dr. Samuela Isopi he says: During President Mattarella's visit in 2016, his Cameroonian counterpart asked us to strengthen economic cooperation between Italy and Cameroon, which is the condition sine qua non development of the local private sector and the ability to attract new foreign investors. With this mission, we want to facilitate a meeting between the Cameroonian and Italian private sectors and convince our country's entrepreneurs to invest in this country, despite the problems that exist.
Cameroon, like I believe the rest of Africa, needs more trade, more economy, to create jobs for young people and generate income. Development cooperation alone is not enough and should be more oriented towards the development of the economy, through support for private enterprise, capacity building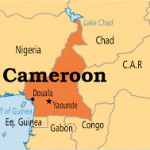 human resources and the transfer of know-how. These are the two things the Cameroonians have been asking for: more enterprise and more quality training on the ground. Not more aid.
Indeed, Cameroon is often criticised for its lack of good governance and widespread corruption. How to convince entrepreneurs to invest in a country with such untapped potential?
Più si promuove un sistema in cui le aziende non vengono soltanto a vendere le loro tecnologie o merci, ma favoriscono un business pulito attraverso partenariati di successo, più si alzano le possibilità di migliorare la governance del paese.
L'esperienza dell'Europa e dell'Asia ci dimostrano che lo sviluppo economico sta alla base di tutto, soprattutto della società. In Camerun ho incontrato imprenditori, giovani e non, di grandissimo talento, che vanno sostenuti.
A differenza di altri paesi partner africani, il Camerun gode di un settore privato dinamico e di una classe imprenditoriale competente, che non si limita alle grandi multinazionali. Dobbiamo guardare alle piccole e medie imprese, che poi sono l'alleato più prezioso per lottare contro la disoccupazione, special modo quella giovanile e consentire al Camerun di sfruttare le sue enormi potenzialità per promuovere un'industria di trasformazione.
L'Italia, con la sua storia imprenditoriale, è un partner ideale che può favorire questa svolta e inculcare una nuova cultura di business. Se scoraggiamo le imprese italiane ed europee ad investire, a fare affari, non aiuteremo mai il paese a sviluppare una cultura degli affari e una governance sana.
La cooperazione allo sviluppo da sola non basta e dovrebbe essere più orientata a favorire lo sviluppo dell'economia, attraverso il sostegno all'impresa privata, la formazione delle capacità umane e il trasferimento di know-how.
Nella sua visita il presidente Mattarella inoltre ha visitato anche il COE – Centro Orientamento Educativo di Mbalmayo che da mezzo secolo promuove progetti di sviluppo locale.
Il COE è un'associazione fondata da don Francesco Pedretti nel 1959 che opera nel Paese africano per lo sviluppo del dialogo e della solidarietà da quasi cinquant'anni. L'organizzazione non governativa nata in Valsassina – e riconosciuta tale dal 1974 – ha sposato vari progetti nei settori dell'educazione, della sanità, della cultura e dell'ambiente in diverse nazioni del mondo tra cui Congo, Bangladesh e Guatemala.
Ma è proprio in Camerun che la presenza del COE ha assunto una dimensione d'impegno "storica". A partire dagli anni Settanta infatti l'associazione ha stretto rapporti con le diocesi del Paese e ha inviato i primi volontari per la realizzazione di un centro di promozione sociale a Mbalmayo, nella parte sud ovest del Paese. Da allora il COE ha realizzato scuole (materne, primarie ma anche superiori), centri giovanili e ospedali per un totale di 105 progetti realizzati grazie al lavoro di professionisti, volontari (tra cui 160 italiani) e collaboratori locali.
Il presidente Sergio Mattarella nella sua visita non ha fatto mancare il suo messaggio di pace e fratellanza guarda subito il Video